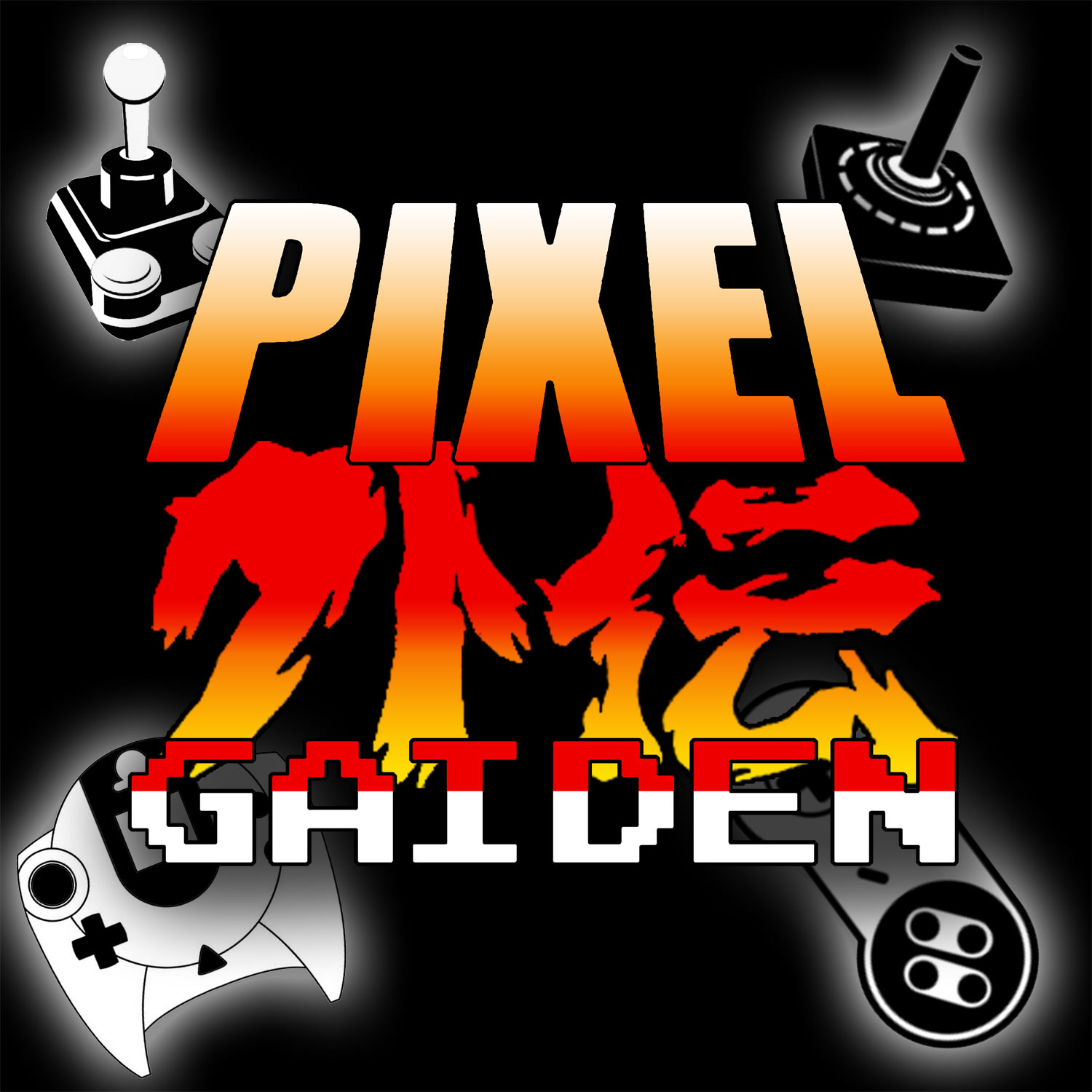 We're back for Episode 42

In this episode Cody and Eric catch up on the news and discuss "6 Good Alternate Sports Games". 
We are doing news for the first monthly episode and then "catching up" later in the month.
Episode Guide
---------------
Quick Questions 3:34
Patreon 13:02
News 21:43
Eric's Take - Amiga CD32 1:19:56
Tea Time With Tim - Backup Bonanza 1:34:23
6 Good Games - Alternate Sports 1:56:29
News -   
(Cody) Mario 35th releases Mario3D allstart – Super Mario Game and Watch, and Mariokart Home Circuit – Super Mario 3D World + Bowsers Fury for Feb – SuperMario 35 Online 
(cody) Jumpin Jalopies Gets fleshed out https://megastyle.itch.io/jumpin-jalopies-full-version 
(Cody) A Short hike on Switch 
(Tim) BoxyMoxy – C64 by Anthony Savona (Planet Golf and Fix It Felix Jnr) New C64 puzzle game with PAL / NTSC support and physical release through RGCD https://rgcd.bigcartel.com/product/boxymoxy-commodore-64 
(Cody) ZXSpectrum Game – Coloco is fun 
http://www.indieretronews.com/2020/08/coloco-new-speccy-game-by-tuxedo-games.html 
(Eric) Mother-To-Earth Documentary release to Kickstarters this month (4 years ago). https://www.kickstarter.com/projects/1168741079/mother-to-earth-a-documentary-about-earthbound-beg 
(Cody) Retrofighters Striker DC being released in colors! https://retrofighters.com/ 
(Eric) 5 New Upcoming Games for Dreamcast - https://www.inputmag.com/gaming/there-are-5-brand-new-dreamcast-games-being-released-in-2020    (Intrepid Izzy and Arcade Racing Legends look fantastic!) 
(Cody) Tony Hawk 1 and 2 Remastered - https://www.inverse.com/gaming/tony-hawks-pro-skater-1-2-release-date-remaster 
(Eric) Tiny Bobble on Amiga released 
(Cody) King of Fighters R2 on the switch https://www.nintendo.com/games/detail/king-of-fighters-r-2-switch/ 
(Tim) Moose Life by Llamasoft now available on Steam for PC with VR support. Will eventually come out on PS4 with PSVR support. Another crazy shooter from Jeff and Giles. A bargain for about $8 
https://store.steampowered.com/app/1342740/Moose_Life/ 
(Cody) Polybius ¼ Scale Kickstarter https://www.kickstarter.com/projects/1886976084/the-polybius-quarter-scale-arcade-cab 
(Cody) Wonderswan Flash Cart v5.1 First Production Run 
https://www.flashmasta.com/2020/09/02/wonderswan-flash-cart-v5-1-first-production-run/ 
(Tim) TFW8B £4.99 range of tape games now available. New titles and re-release of some familiar names with new artwork and available on new formats.  
New are: 
Crazy Blaster now comes to the Speccy and Amstrad  
Pumpkid on the VIC20 comes to tape 
Angry Dude for C16/Plus4 
Reformated on to single formats for RodMan on VIC20, C64, Speccy, MSX, Amstrad & C16/Plus4 
Now live on website: 
https://www.thefuturewas8bit.com/shop/games/499range.html 
(Cody) Neo Geo MSVX Countertop Arcade 
https://www.kickstarter.com/projects/1886976084/the-polybius-quarter-scale-arcade-cab 
(Eric) New mod / enhancement for JetPac – JetPacRX - http://www.indieretronews.com/2020/08/jetpac-rx-modifiedremastered-zx-version.html 
(Cody) 8bitDo Arcade Stick Replacment https://www.8bitdo.com/arcade-stick/ 
(Tim) - Not new but worth mentioning new recreated Commodore 64 and Amiga PCB's from Rob Taylor (@peepouk on twitter) has created the C64 "SixtyClone" PCB, Amiga A500++ and Amiga A2000 board. Rob started out with the A500+ board due to the Varta battery of death corrosion on the Amigas, now has a range of PCB's on his Tindie store. https://www.tindie.com/stores/bobsbits/ 
(Eric) SD2Parallel by Edu Arana - https://www.arananet.net/pedidos/product/sd2parallel-for-amiga/ 
(Tim) - Hot Shot Racing – Vector / cell shaded racer from Curve Digital comes to Steam and Nintendo Switch on 10th of September. 
Switch: https://www.nintendo.com/games/detail/hotshot-racing-switch/ 
Steam: https://store.steampowered.com/app/609920/Hotshot_Racing/ 
(Tim) - Bikers for the ZX Spectrum Next - looks like a Super Hang On type racing game. Work in progress at the moment by Cavern Games follow them on Twitter for updates @CavernGames 
Please give us a review on Apple Podcasts!
Thanks for listening!
You can always reach us at podcast@pixelgaiden.com. Send us an email if we missed anything in the show notes you need. You can now support us on Patreon. 
Thank you to Tim Drew, Henrik Ladefoged, Jim Tessier, Roy Fielding, Garry Heather, Matthew Ackerman, Josh Malone, Daniel James, 10MARC, Eric Sandgren, David Motowylak, Team Gray All The Way, Maciej Sosnowski, Paradroyd, RAM OK ROM OK, CityXen and Dustin Newell for making this show possible through their generous donation to the show.