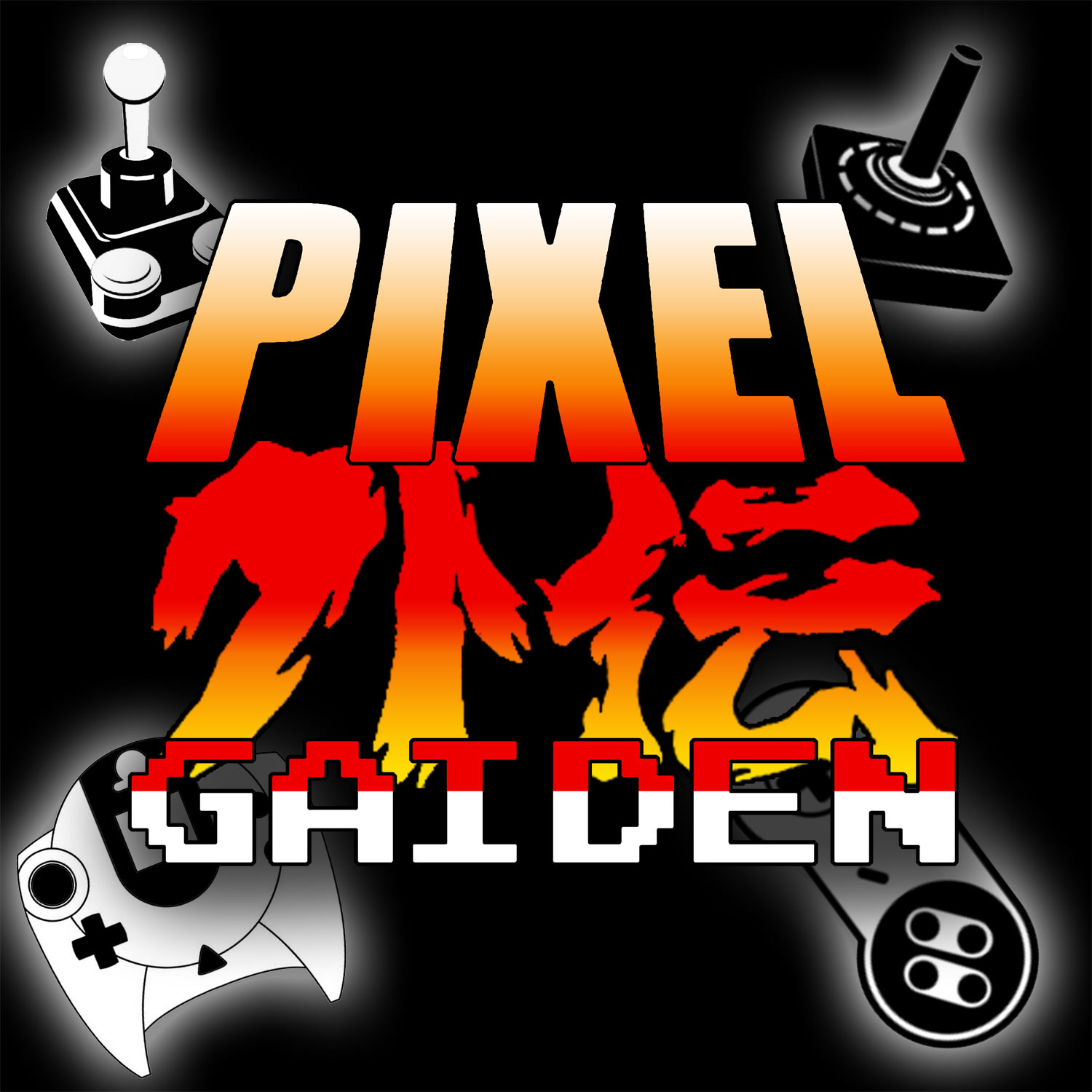 We're back for Episode 54

In this episode Cody and Eric catch up on the news and Battle Mayhem in F-Zero X (N64) vs. Wipeout 2097 (PSX).
We are doing news for the first monthly episode and then "catching up" later in the month.
Episode Guide
---------------
Quick Questions 2:48
Patreon 16:04
News 31:34
Tea Time With Tim - Racing games! 1:15:15
Cody's Corner - 1:31:46
Battle Of The Systems - Futuristic Racers!  F-Zero X (N64) vs Wipeout 2097 (PSX) - 2:07:36
News -   
(Cody) Amico announced about 30% of games will be available in Physical for 19.99.    Also new game Finigan Fox receives footage. 
(Cody) https://kotaku.com/you-can-claim-playstation-plus-monthly-ps5-games-before-1846415763 
(Eric) Spectrum Next Update – new motherboard revision, new games, Way Of The exploding fist and Target Renegade. https://www.kickstarter.com/projects/spectrumnext/zx-spectrum-next-issue-2/posts/3114393?ref=ksr_email_backer_project_update_registered_users  
(Cody) Evercade – Intellivision Collections 1 and 2 
(Eric) Two new c64 games upcoming from psytronik – Battle Kingdom and Bad Moon Rising - http://www.psytronik.net/newsite/index.php/c64/131-battle 
http://www.psytronik.net/newsite/index.php/c64/126-badmoon 
(Cody)Intellivision Amico postponed until Fall 2021 – Another deal –topps digital services 
(Eric) Loop Hero released on Steam – Wow! Looks cool! https://arstechnica.com/gaming/2021/03/loop-hero-review-ive-somehow-gotten-hooked-on-an-rpg-that-plays-itself/ 
(Cody) My Arcade Cartridge - https://www.amazon.com/My-Arcade-Cartridge-Converter-Famicom-Adapter/dp/B07NHHSLG8/ref=pd_rhf_ee_s_bmx_1?pd_rd_w=vwPhn&pf_rd_p=3a0bd4d8-5087-48a5-8847-1b9d58eaefc3&pf_rd_r=A4DJKYZDJD37ZZWTNAFC&pd_rd_r=1433ea78-7e21-419b-b60a-8db01d7465c0&pd_rd_wg=yPekY&pd_rd_i=B07NHHSLG8&psc=1 
(Cody)  Hypkerkin Hyper Podium and Retron SQ 
https://www.amazon.com/Hyperkin-Hyperpodium-Controller-GameCube-Compatible-Nintendo/dp/B08WKWLSTR/ref=pd_sbs_3?pd_rd_w=c6baw&pf_rd_p=5e0f7f8d-f321-4a3e-bdac-3142fcd848d7&pf_rd_r=ZD2FPG221R4VSBARTY5D&pd_rd_r=a2feba80-d5f2-4c6a-aaed-a2b7eff69e14&pd_rd_wg=GzhUP&pd_rd_i=B08WKWLSTR&psc=1 
https://www.amazon.com/Hyperkin-RetroN-Sq-Gaming-Console-Advance/dp/B08WSJW3F9/ref=pd_rhf_ee_s_bmx_10?pd_rd_w=QuKym&pf_rd_p=3a0bd4d8-5087-48a5-8847-1b9d58eaefc3&pf_rd_r=SWZPFGN9GW5MASJR0AZV&pd_rd_r=20247a55-9111-4360-915a-d5209f7454a3&pd_rd_wg=kdhs0&pd_rd_i=B08WSJW3F9&psc=1 
(Tim) BenVenn's Lynx II Solderless Drop In LCD Kit - Infinite backlight control 
https://bennvenn.myshopify.com/collections/aftermarket-lcds/products/drop-in-lcd-kit-solderless-drop-in-pre-order-revision6 
(Eric) JetpacRX author releases JetpacRX81 – a cool "demake" of JetpacRX on the ZX Spectrum 
(Cody) Indie Retro news Cool New games releases – Albert on the Atari 8bits 
http://www.indieretronews.com/2021/02/albert-high-grade-platformer-released.html 
Alex Kidd 3 Curse in Miricle World 
http://www.indieretronews.com/2021/03/alex-kidd-3-curse-in-miracle-world-hot.html 
Spider Fighter on the Atari 2600 -  
http://www.indieretronews.com/2021/02/spider-fighter-new-c64-game-as-remake.html 
Black Dawn Rebirth Goes Free! 
http://www.indieretronews.com/2021/02/black-dawn-rebirth-fabulous-amiga.html 
Desolate – TI-83 to Spectrum. 
http://www.indieretronews.com/2021/02/desolate-unusual-game-from-ti-83-plus.html 
(Tim) Cheesy Trials – 24k Expanded VIC20 game by Hewco, published by TFW8B now available 
https://www.thefuturewas8bit.com/shop/games/499range/cas018.html 
Also... Brick Rick, Graveyard Shift for ZX Spectrum as mentioned last month is now going to be getting a physical release published by TFW8B. Release in the next cople of weeks apparently. 
https://www.usebox.net/jjm/graveyard-shift/ 
(Cody) Retrofighters Duelist 
https://retrododo.com/retro-fighters-duelist/ 
(Tim) Circuit Superstars by Original Fire Games, coming soon on Steam, also to be released on Switch, PS4, Xbox One. Retro inspired top down racer. 
https://store.steampowered.com/app/1097130/Circuit_Superstars/ 
Please give us a review on Apple Podcasts!
Thanks for listening!
You can always reach us at podcast@pixelgaiden.com. Send us an email if we missed anything in the show notes you need. You can now support us on Patreon. 
Thank you to Henrik Ladefoged, Roy Fielding, Garry Heather, Matthew Ackerman, Josh Malone, Daniel James, 10MARC, Eric Sandgren, David Motowylak, Team Gray All The Way, Maciej Sosnowski, Paradroyd, RAM OK ROM OK, Mitsoyama, David Vincent, Ant Stiller, CityXen, Hermski, Mr. Toast, and Dustin Newell for making this show possible through their generous donation to the show.