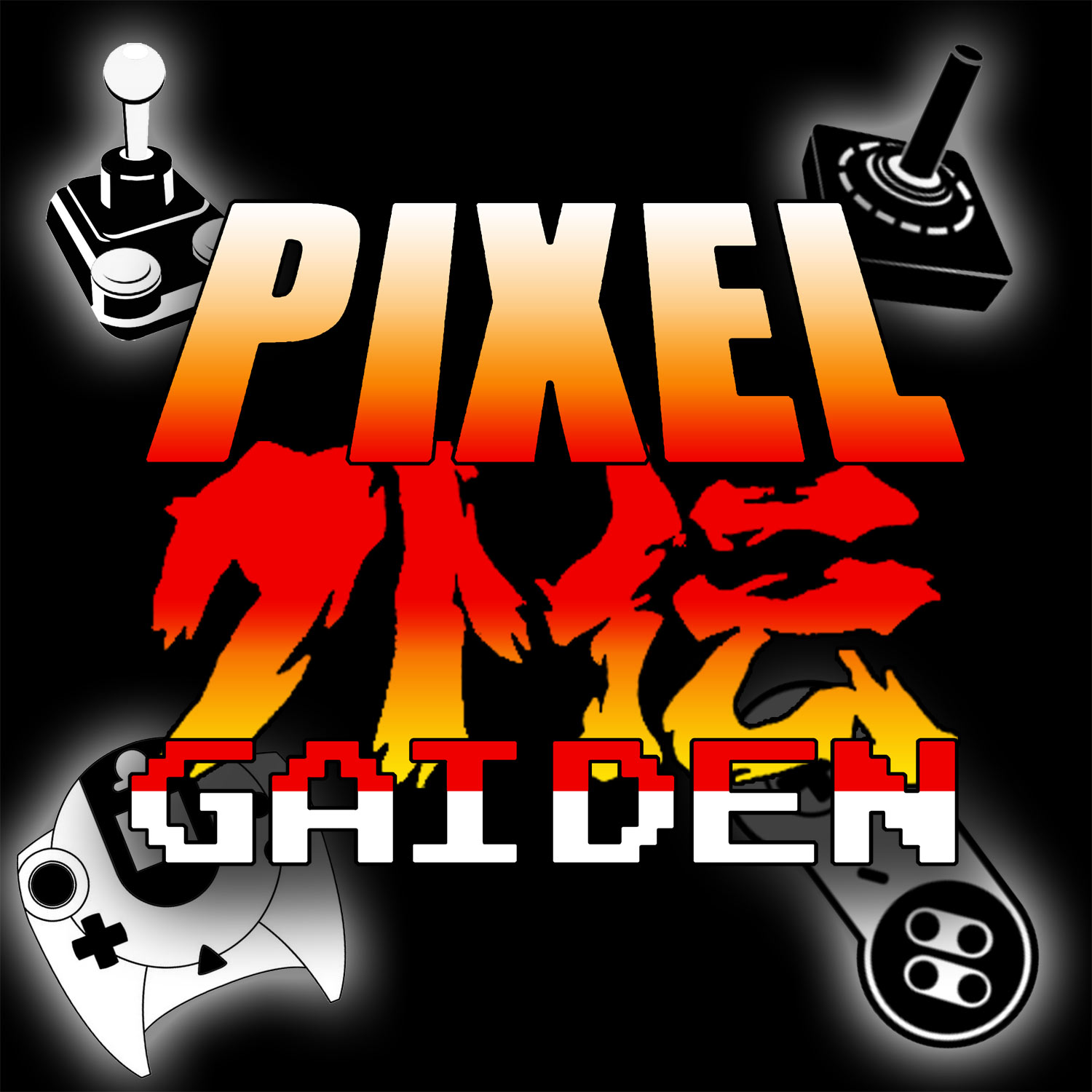 We're back for Episode 15
In this episode Cody and Eric catch up on the news and pick 6 good "Gaiden" games.
Episode Guide
----------------
Quick Questions 1:30
News 8:54
Eric's Take 1:17:50
Cody's Big Review 1:27:45
Cody's Corner 1:28:28
6 Good "Gaiden" Games 1:45:48
News 
Unofficial Mr. Do! On ZX Spectrum (E) 
http://www.indieretronews.com/2019/06/mr-do-unofficial-zx-spectrum-conversion.html 
Special Tee Shot – Kirbys Dream course found. 
http://snescentral.com/article.php?id=0037 
HORI ANNOUNCES DAEMON X MACHINA GRIP CONTROLLER FOR NINTENDO SWITCH (E) 
https://nintendosoup.com/hori-announces-daemon-x-machina-grip-controller-for-nintendo-switch/ 
Raspberry Pi 4 
Berzerk - Classic 1980's arcade game by Stern gets a NES Conversion (E) 
http://www.indieretronews.com/2019/07/berzerk-classic-1980s-arcade-game-by.html 
Death Weapon - Blasting wave quotas via an Arena C64 shooter by C64CD (E) 
http://www.indieretronews.com/2019/07/death-weapon-blasting-wave-quotas-via.html#more 
E3 Anouncements 
New Panzer Dragoon Game , Contra Rouge Corps, Trials of Mana, Dark Crystal Tactics (netflix 4 switch) 
The Messenger New DLC, New Battletoads game, River City Girls 
Intellevision Amico is real? 
Evercade is Real?  Atari Collection 1 and 2, Namco Collection 1 and 2, Data East Collection, Interplay 1 and 2, Megacat Studios Collection 
Arcade 1up – TMNT, Xmen, and Star Wars? 
Erics N64 Video Cable? 
PlayStation Classic 128GB Retro Console bonanza! 
RUN DEMON RUN - Endless C64 runner released over the weekend through Psytronik (E) 
http://www.indieretronews.com/2019/07/run-demon-run-endless-c64-runner.html 
TheC64 – Full-size model with a working keyboard can be in your hands in December 2019! 
C64,Vic20, Game Carosel, 50/60mhz, microswitch controllers, power adapter included. 
https://www.vintageisthenewold.com/thec64-full-size-model-with-a-working-keyboard-can-be-in-your-hands-in-december-2019/ 
SD2SNES Pro released  200 rather than 150 and amazon   and N8 Pro 
Samurai Showdown Neo Geo Minis  
https://www.snk-corp.co.jp/us/press/2019/051701/ 
TerraOnion Mega CD 
https://shop.terraonion.com/en/products/16-megasd_megacd_segacd_fpga_cartridge.html 
TG16 Mini 
released in Japan as the PC Engine Mini and in Europe as the PC Engine Core Grafx. It'll have two USB ports for controllers and support a five-way multiplayer adapter. Other versions of the system have different games announced so far. For example, the PC Engine Mini is confirmed to include Castlevania classic Dracula X: Rondo of Blood. The games announced so far are: 
R-Type

 

New Adventure Island

 

Ninja Spirit

 

Ys Book I & II

 

Dungeon Explorer

 

Alien Crush

 
The Sorrow of Gadhlan' Thur - A high quality MSX2 Action RPG from Kai Magazine 
Kai Magazine software is a small group of Spanish indie videogame developers for MSX2 computers. 
http://www.indieretronews.com/2019/07/the-sorrow-of-gadhlan-thur-high-quality.html 
Please give us a review on Apple Podcasts!
Thanks for listening!
You can always reach us at podcast@pixelgaiden.com. Send us an email if we missed anything in the show notes you need. You can now support us on Patreon. 
Thank you to Tim Drew, Henrik Ladefoged, Jim Tessier, and Roy Fielding for making this show possible through their generous donation to the show.