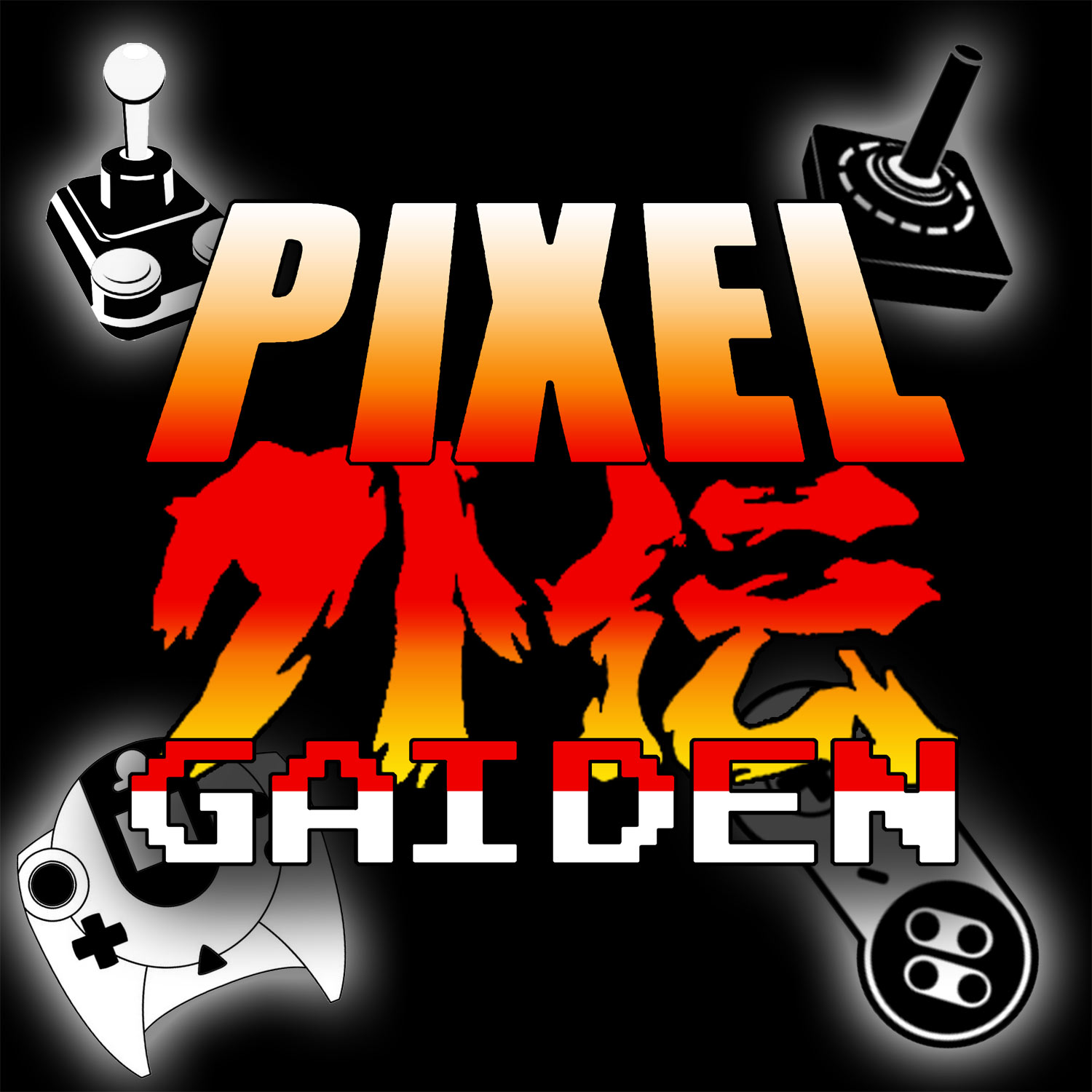 We're back for Episode 20

In this episode Cody and Eric catch up on the news and compare versions of Taz-Mania!
We are doing news for the first monthly episode and then "catching up" later in the month.
Episode Guide
----------------
Quick Questions - 3:32
News - 20:07
Name The Fake Game Show - 1:06:06
Tea Time With Tim - 1:09:24
Battle Of The Systems - 1:25:54
Interview w Jim Tessier - 1:52:02
Wrap Up 2:13:27
News
------
(Cody) Amiwest 2019 details and info 
(Eric) Justice Beaver coming soon? 
http://www.indieretronews.com/2019/10/justice-beaver-great-timber-tantrum.html 
(cody) Ion Fury is Ion maiden after a lawsuit 
(cody) Mrs. Pacman now owened by AtGames! 
(Cody) Tim is full time now! 
(Tim) the gaming Muso Volume 1 Album by James Marsh 
(cody) Apple Arcade is Live! 
(Eric) Sega Genesis Mini released!  
https://www.theverge.com/2019/9/12/20861085/sega-genesis-console-retro-mini-review-launch-games 
(cody) Evercade announces Technos Collection 
Technos' first collection of games (on one cart) brings: Double Dragon, Double Dragon 2: The Revenge, Super Double Dragon, River City Ransom, Super Dodge Ball, Renegade, Super Spike V'ball and Crash 'N The Boys: Street Challenge. 
http://8-bitcentral.com/blog/2019/technosEvercade.html 
(Cody) Amigos doing a COCO podcast now.  The COCO SHOW 
(Eric) Mage Rage coming to ZX Spectrum 
http://www.indieretronews.com/2019/10/mage-rage-upcoming-arcade-maze-zx-game.html#more 
(Eric) Pinball Dreams CPC for Amstard CPC out now! 
http://www.indieretronews.com/2019/10/pinball-dreams-cpc-hot-news-as.html 
(cody)TFW8B carts now available. 9.99 line 
(Eric) New ZX Spectrum Game – Quadron. Game was done in 86-87 but not released until last year 
https://www.vintageisthenewold.com/zx-spectrum-game-quadron-has-been-released-on-cassette/ 
GBA Consolizer Board/Kit 
https://www.retrorgb.com/fully-assembled-gba-consolizer-by-game-tech-us.html 
(dustin) Nintendo Controller Drift Issues -  
Nintendo unofficially replacing units free of charge. 
https://www.techradar.com/news/nintendo-will-fix-your-drifting-switch-controller-free-of-charge 
KFC releases I Love you Colnel Sanders: A Finger Licking Good Dating Simulator- 
https://store.steampowered.com/app/1121910/I_Love_You_Colonel_Sanders_A_Finger_Lickin_Good_Dating_Simulator/ 
(Cody) Nintedo Switch Update means Blue ring on home button finally works. 
https://gonintendo.com/stories/344280-switch-firmware-update-9-0-0-finally-makes-use-of-the-light-up-ri 
Capcom Fighting Stick Releases Oct 25th  
1944: The Loop Master 
Alien Vs. Predator 
Armored Warriors 
Capcom Sports Club 
Captain Commando 
Cyberbots: Full Metal Madness 
Darkstalkers: The Night Warriors 
Eco Fighters 
Final Fight 
Ghouls 'N Ghosts 
Gigawing 
Mega Man: The Power Battle 
Progear 
Street Fighter II: Hyper Fighting 
Strider 
Super Puzzle Fighter II Turbo 
https://kotaku.com/capcom-is-releasing-a-plug-and-play-arcade-stick-that-c-1834077616 
Bandai/ Namco tradmarks Klonoa Encore, MR Driller Encore, and Splatterhouse encore 
RED DEAD 2 coming to PC Nov 5th 
Please give us a review on Apple Podcasts!
Thanks for listening!
You can always reach us at podcast@pixelgaiden.com. Send us an email if we missed anything in the show notes you need. You can now support us on Patreon. 
Thank you to Tim Drew, Henrik Ladefoged, Jim Tessier, Roy Fielding, Garry Heather, and Dustin Newell for making this show possible through their generous donation to the show.