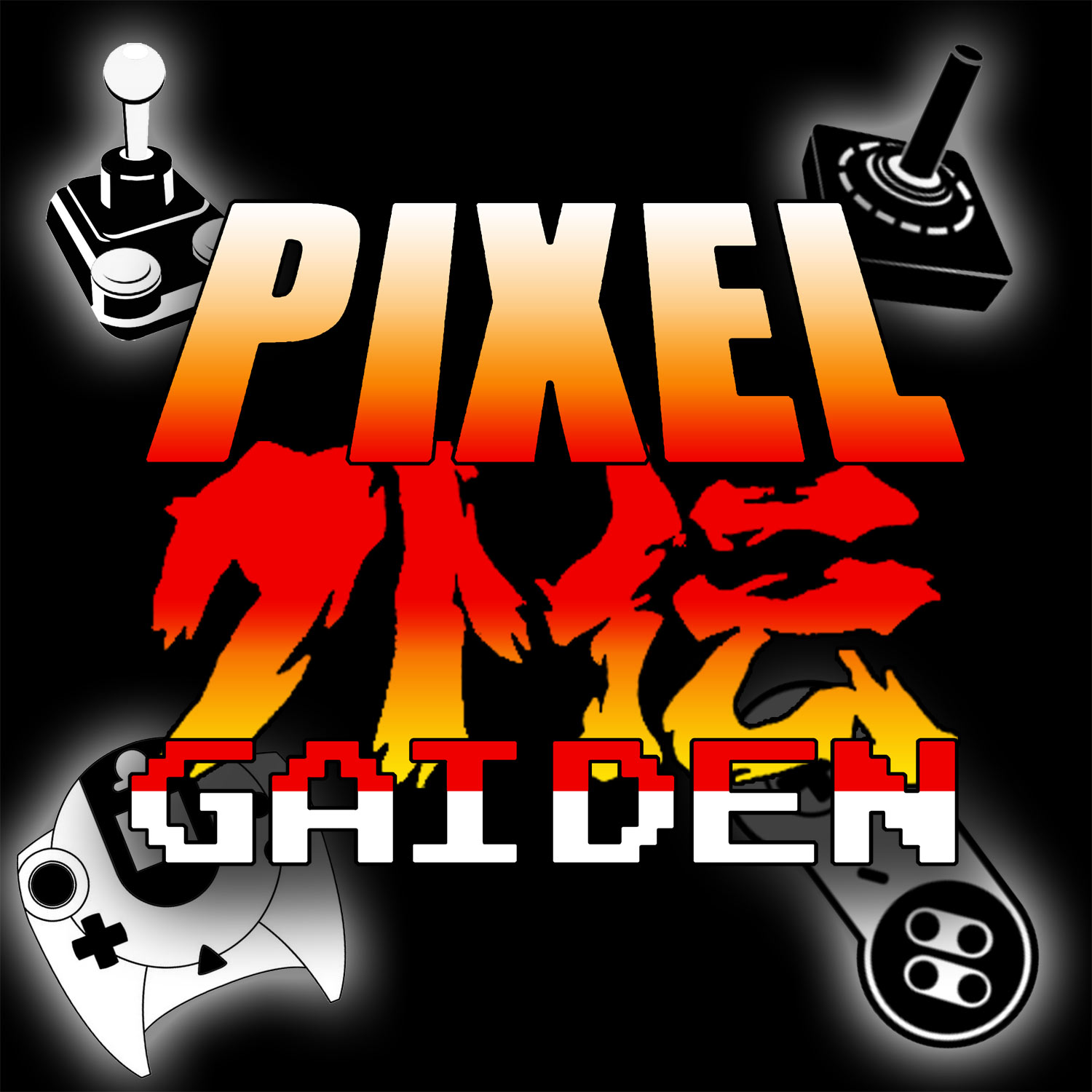 We're back for Episode 22

In this episode Cody and Eric catch up on the news and compare Paradroid and Quazatron!
We are doing news for the first monthly episode and then "catching up" later in the month.
Plus Tea Time With Tim - Monster Joystick PC Engine Edition!
Episode Guide
----------------
Quick Questions - 1:48
Getting To Know You - 5:44
John Interview - 18:23
Coco Game Show - 28:38
News - 37:28
16k Competition (RGCD c64) - 28:30
Tea Time With Tim - 1:59:50
Battle Of The Systems - 2:25:26
News
------
(Cody) Bloodstained Update 
(Cody) Atari VCS doesn't pay designer and he quits 
(Eric) Bubble Bobble 4  Friends - https://www.polygon.com/2019/8/14/20805812/bubble-bobble-4-friends-release-date-nintendo-switch 
Prodigal – Electric Ee album from 1984 – runout groove 
https://www.polygon.com/2019/10/20/20923280/christian-rock-band-commodore-64-easter-egg-prodigal-program-download 
(Cody) House if the Dead 1+2 coming to switch. 
(Cody) Cotton remake coming to switch with 68,000 mode. 
(Eric) Super Mario Bros on Standard 128K Speccy?! Yes! - http://youtu.be/nRsCGpagBXk 
(cody) Pumpkid Vic20 – hewco64 
(Cody) Game Informer – Frank Cifaldi, Pokenatomy, Griftlands, Ion Fury 
(Cody) Star wars Arcade Released and Reviewed by Gamster81 – Sound, Modes, 2 Vector 1 Raster, Illuminated Header 
(Eric) Analogue Pocket - analogue.co/pocket  $199.99 
(Cody) RetroHQ focuses on innovation 
(Cody) Arcade 1up head to head and tabletops 
(Eric) Ultimate 64 Firmware update 1.24 - shar.es/aXTvRI 
(Cody) Leak reveals PS5 is $495 in Dec 2020 
(Cody) Hyperblaster HD for NES preorders. 
(Eric) Retro Fighters Dreamcast Controller update pilot production samples: https://www.kickstarter.com/projects/1247448559/next-gen-dreamcast-controller/posts/2675021 
(Cody) New TFW8B stuff. 
https://www.thefuturewas8bit.com/divmmc-flasher.html 
https://www.thefuturewas8bit.com/ragne-cb.html  crazy blaster 
(Cody) 8.5" Floppy Discs no longer being used in the military. (Nuclear Subs,Etc) 
16kb Compo -  
https://itch.io/jam/c64-16kb-cartridge-game-dev-compo-2019/entries 
Please give us a review on Apple Podcasts!
Thanks for listening!
You can always reach us at podcast@pixelgaiden.com. Send us an email if we missed anything in the show notes you need. You can now support us on Patreon. 
Thank you to Tim Drew, Henrik Ladefoged, Jim Tessier, Roy Fielding, Garry Heather, Matthew Ackerman, Josh Malone, Daniel James, and Dustin Newell for making this show possible through their generous donation to the show.