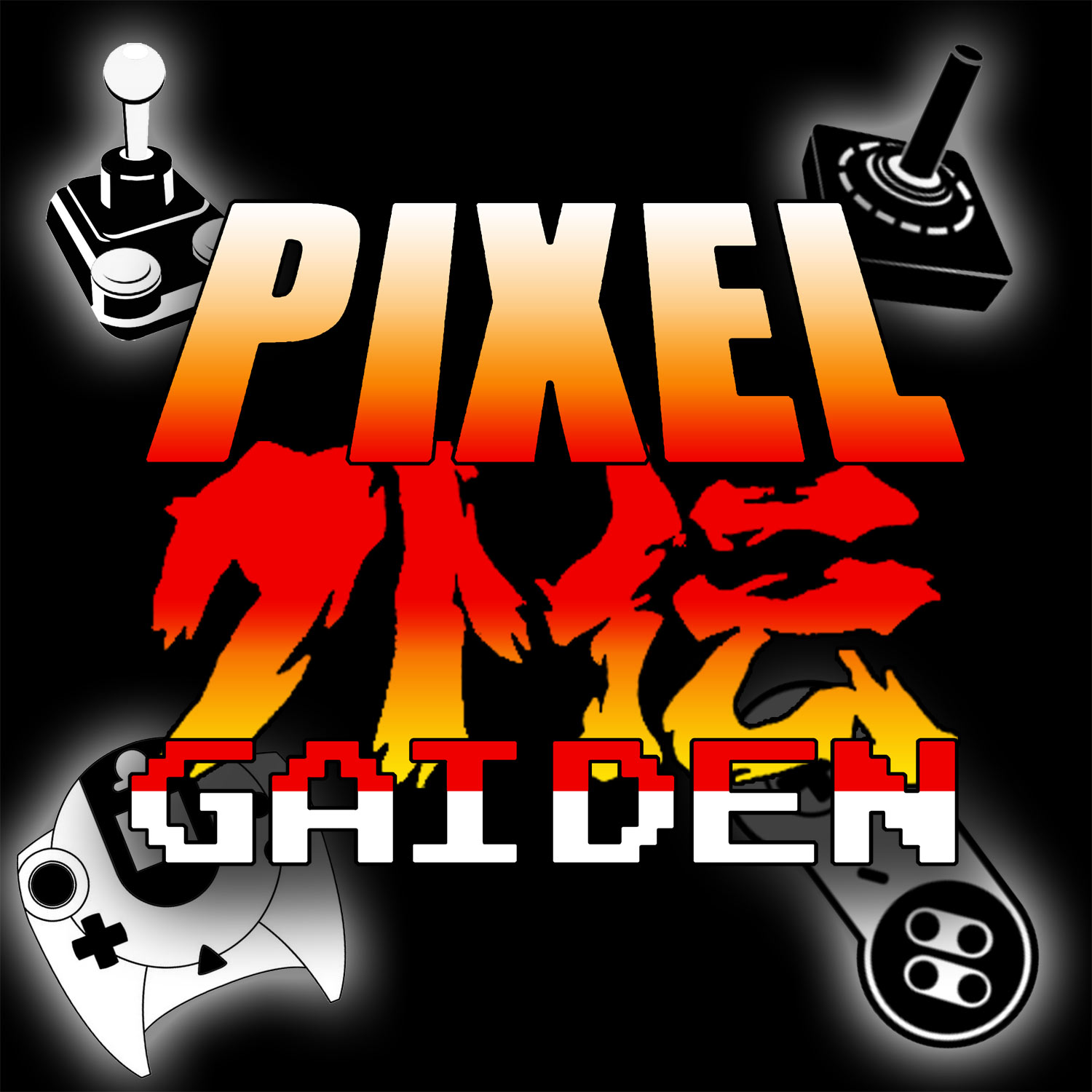 We're back for Episode 24

In this episode Cody and Eric catch up on the news and compare Mascots Bonk and Alex Kidd!
We are doing news for the first monthly episode and then "catching up" later in the month.
Plus Tea Time With Tim - Christmas 1985!
Episode Guide
----------------
Quick Questions 4:28
Gameshow - 26:30
News - 28:56
Tea Time With Tim - Christmas 1985! - 1:14:40
Interview - Dan James - 1:25:04
Open Package - 2:09:02
Battle Of The Systems - Bonk vs. Alex Kidd
News
------
RGN C64 Gamers' Choice Award for 2019
http://retrogamernation.com/c64-gamers-choice-2019-award/
GAME RELEASES –  
-Juan releases MSX Uchusen Gamma 
-Super Mario Land on SNES 
Star Vagrant – Space Trading Game for the Atari XL/XE

 
-Blastaway for Amiga OS 4.1  from RETREAM 
Black Dawn Rebirth Amgia 
http://www.indieretronews.com/2019/12/black-dawn-rebirth-double-sided-games.html#more 
Coming Soon - Intellivania - Castlevania on the Intellivision? And Prince of Persia Port as well! 
(CODY) CPCRetroDev 2019 - Miss Input wins overall in the Amstrad CPC dev compo!  35 Entries! 
(Eric) - Dirty Dozer – Cool ZX Spectrum Puzzle Game - https://twitter.com/Indie_RetroNEWS/status/1197532203007324161 
(Cody) Sierra Online Founders House for Sale in CA with logo window. Roberta and Ken Williams $2.3 
https://kotaku.com/for-only-2-3-million-you-can-buy-the-house-built-by-si-1840016193 
(Cody) Xmas Neutron Game called Santron (jingle bells) 
(Cody) - 12 games in one $400 virtual Pinball 
https://www.walmart.com/ip/Haunted-House-Black-Hole-3D-Digital-Pinball-Machine-12-in-1-Gottlieb-Titles-ToyShock-77000/211973564?irgwc=1&sourceid=imp_Qzb1RB0JbxyORV9wUx0Mo34BUkn1tC35zTgow40&veh=aff&wmlspartner=imp_1970896&clickid=Qzb1RB0JbxyORV9wUx0Mo34BUkn1tC35zTgow40 
(Eric) - Atari 5200 Modern Style 3-D printed Controller / PCB - https://www.retrorgb.com/finally-a-new-atari-5200-controller-that-works.html 
(Cody) - AtGames Legends Flashback Deluxe 2019  With Legends Ultimate Arcade! 
(Cody) SNES CD Tech Documents sell on Japanese Ebay for $3000. 
(cody) New Switch Online games released -  
SNES – StarFox 2 – Super Punch Out – Kirby Super Star – Breath of Fire II 
NES – Journey to Silius - Crystalis 
(Eric) - Intellivision Amico Hoodies and Gear - http://8-bitcentral.com/blog/2019/intellivisionShirts.html 
(Cody) Amicowatch – Moonpatrol: The Milky Way Chronicles AR App   - Breakout 
-Skiing – first of 5 pack in games 
- Over 75 unique and exclusive products from developers all over the world are currently in development. Intellivision is pleased to announce the first group of 25 world class developers working with Intellivision on Amico products: 
Other Ocean, Digital Eclipse, Concrete Games, Choice Provisions, Playchemy, React Games, Stainless Games, WastedStudios, Bonus Level Entertainment, NeoBird, Aesir Interactive, Thera Bytes, Way Digital Studios, BBG Entertainment, PHL Collective, Rogue Rocket Games, Pixel Pug, Quicksilver Software, Tozai Games, Human Soft Inc, Flashman Studios, Spaceflower UG, Exozet Berlin GmbH, Independent Arts Software, Pool Legends 
(Tim) Raspberry Pi Game "Code the Classics" 
https://www.raspberrypi.org/blog/pre-order-code-the-classics-today/ 
(Cody) Super Mario Maker 2 Update – Adds Play online with friends, horizontal joycon support, Spike, Pokey and Link 
(Cody) 8 Bit do Mouse https://www.8bitdo.com/n30-wireless-mouse/ 
(cody) M2 Working on Toaplan Collection – Tiget Heli, Zero Wing, Truxton, Hellfire, Slap Fight etc. 
(Eric) ZX Spectrum Game Competition - Yandex Retro  
Games Battle 2019 - https://rgb.yandex/ 
(cody) Retrohax.net TED Chip replacement  ThED 
https://vintageisthenewold.com/thed-a-ted-chip-replacement-for-commodore-16-and-plus-4-is-in-development/ 
(CODY) Rare SuperGun NES game escapes the grasp of a hoarder. 9 in 1 graded opened and dumped. Caltron  Frank Cifaldi https://twitter.com/frankcifaldi/status/1187830683881725952?s=20 
Please give us a review on Apple Podcasts!
Thanks for listening!
You can always reach us at podcast@pixelgaiden.com. Send us an email if we missed anything in the show notes you need. You can now support us on Patreon. 
Thank you to Tim Drew, Henrik Ladefoged, Jim Tessier, Roy Fielding, Garry Heather, Matthew Ackerman, Josh Malone, Daniel James, and Dustin Newell for making this show possible through their generous donation to the show.