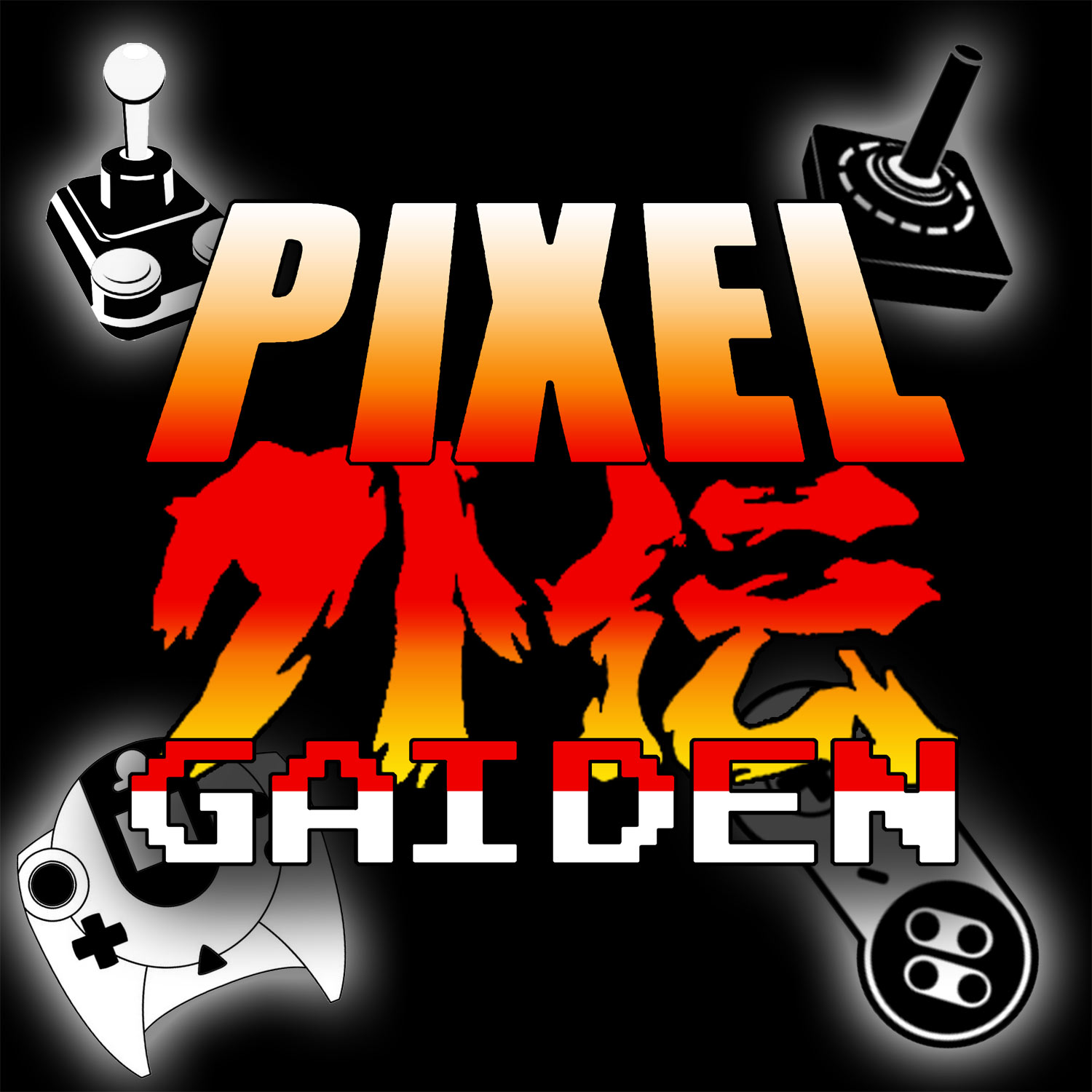 We're back for Episode 26

In this episode Cody and Eric catch up on the news and compare the Genesis and SNES versions of Shadowrun!
We are doing news for the first monthly episode and then "catching up" later in the month.
Plus Tea Time With Tim - Sega Dreamcast!
Episode Guide -
Quick Questions: 2:05
Quiz Time: 22:54
News: 25:53
Interview With Stefan Vogt: 1:31:24
Tea Time With Tim: 2:20:14
Battle Of The Systems: 2:34:50
News -   
(Cody) New Stern Pinball – Stranger things 
(Cody) Blasphemous – Hyper violent metroidvania from Team 17   
Jamestown   Sport Story   Dauntless   Bubble Bobble 4 Friends (4players, few hours, $45) 
(Eric) - The Vextreme – Vectrex flash cart – menu on screen $40 – http://retrorgb.com/vextreme-an-open-source-vectrex-flash-cart.html 
(Cody) The64 is out – 8bitGuy   Faster, You can boot into basic, Tons of options 
(Cody) New Bioshock game in production 
(Eric) Project Lunar – Sega Genesis Mini mod ready from prime time - https://modmyclassic.com/project-lunar/ 
(Cody) Samurai Showdown Complete Collection – NGPC Version 
(Cody) UK Royal Mail retro stamps 
(Eric) MB03+ Ultimate – new peripheral for ZX Spectrum - http://www.indieretronews.com/2020/01/mb03-ultimate-ultimate-expansion-for.html?m=1  
(Cody) Everdrive N8 update – now with save states 
(Tim) - PapiCommando on Intellivision - https://twitter.com/StudioVetea/status/1206303969968046087 
(Tim) - New Monster Joysticks – Sega Megadrive / Genesis joystick – not available just yet but pre orders opening soon on https://www.monsterjoysticks.com 
(Cody) Unhallowed by Blerkotron release for the C64, Plus4 and CPC  Converted using the DAAD Engine 
https://blerkotron.itch.io/unhallowed/devlog/116345/unhallowed-now-available-for-commodore-64-plus4-and-amstrad-cpc  
(Cody) Akira Prototype found - https://bloody-disgusting.com/video-games/3598956/lost-lost-akira-sega-genesis-prototype-discovered 
(Eric) - New c64 game by @zxmutant64 Graham Axten – Manic Miner 64DX - https://twitter.com/FREEZE64UK/status/1211289473490857985 
(Cody) Psytronic releases a ton of boxed games for preorder 
MARS – Matchic – Shadow over Innsmouth – Rotator – Realms of Quest Quadrilogy 
(Cody) Voyage: A Sorceress' Vacation - SMS 
(Cody) Game and Watch has been getting some love 
Parachute - Game and Watch title comes over to the ZX Spectrum 
(Cody) Arcade 1up Burger time – Karate Champ, Bad Dudes, Caveman Ninja  -exclusive 
Arcade 1up Marvel Super Heroes – Xmen Children of the Atom, The Punisher -exclusive 
NBA JAm with TE and Hangtime      Golden Axe with Revenge of Death Adder, Shinobi and Wrestle War 
(Cody) Hyperkin RetroN Jr. 
 https://gizmodo.com/the-retron-jr-lets-you-play-all-your-tiny-game-boy-gam-1840496154 
"Specialist" Premium Controller for TurboGrafx-16 
"Ranger" Premium Wired Gamepad for Atari 2600™/ RetroN 77 
(Eric) New c64 conversion – King's Valley - http://www.indieretronews.com/2019/12/kings-valley-konamis-platformer-has.html#more Konami game from MSX and ZX Spectrum (2009) 
(Cody) Space Invaders Invincible Collection releases in Japan in March Space Invaders (1978, Arcade) – Black-and-White Version  5,200 yen 
Space Invaders (1978, Arcade) – Color Version 
Space Invaders Part II (1979, Arcade) 
Majestic Twelve: The Space Invaders Part IV (1990, Arcade) 
Super Space Invaders '91 (also known as MJ-12 / Majestic Twelve) (1990, Arcade) 
Arkanoid vs. Space Invaders (2017, Mobile) 
Space Invaders Extreme (2018, PC) 
Space Invaders Gigamax 4 SE (2018) 
The Special Edition will also include the arcade releases Lunar Rescue (1979), Space Cyclone (1980) and Space Invaders DX (1994). You can check out the trailer for Invincible Collection below. 
https://www.destructoid.com/get-your-pew-pew-on-with-space-invaders-invincible-collection-trailer-577170.phtml 
Super Retro Champ Announced at CES from MyArcade 
https://www.theverge.com/2020/1/6/21051902/my-arcade-super-retro-champ-snes-sega-genesis-games-ces-2020 
Please give us a review on Apple Podcasts!
Thanks for listening!
You can always reach us at podcast@pixelgaiden.com. Send us an email if we missed anything in the show notes you need. You can now support us on Patreon. 
Thank you to Tim Drew, Henrik Ladefoged, Jim Tessier, Roy Fielding, Garry Heather, Matthew Ackerman, Josh Malone, Daniel James, 10MARC, Eric Sandgren, Graham Axten, RetroGamerNation, David Motowylak, and Dustin Newell for making this show possible through their generous donation to the show.