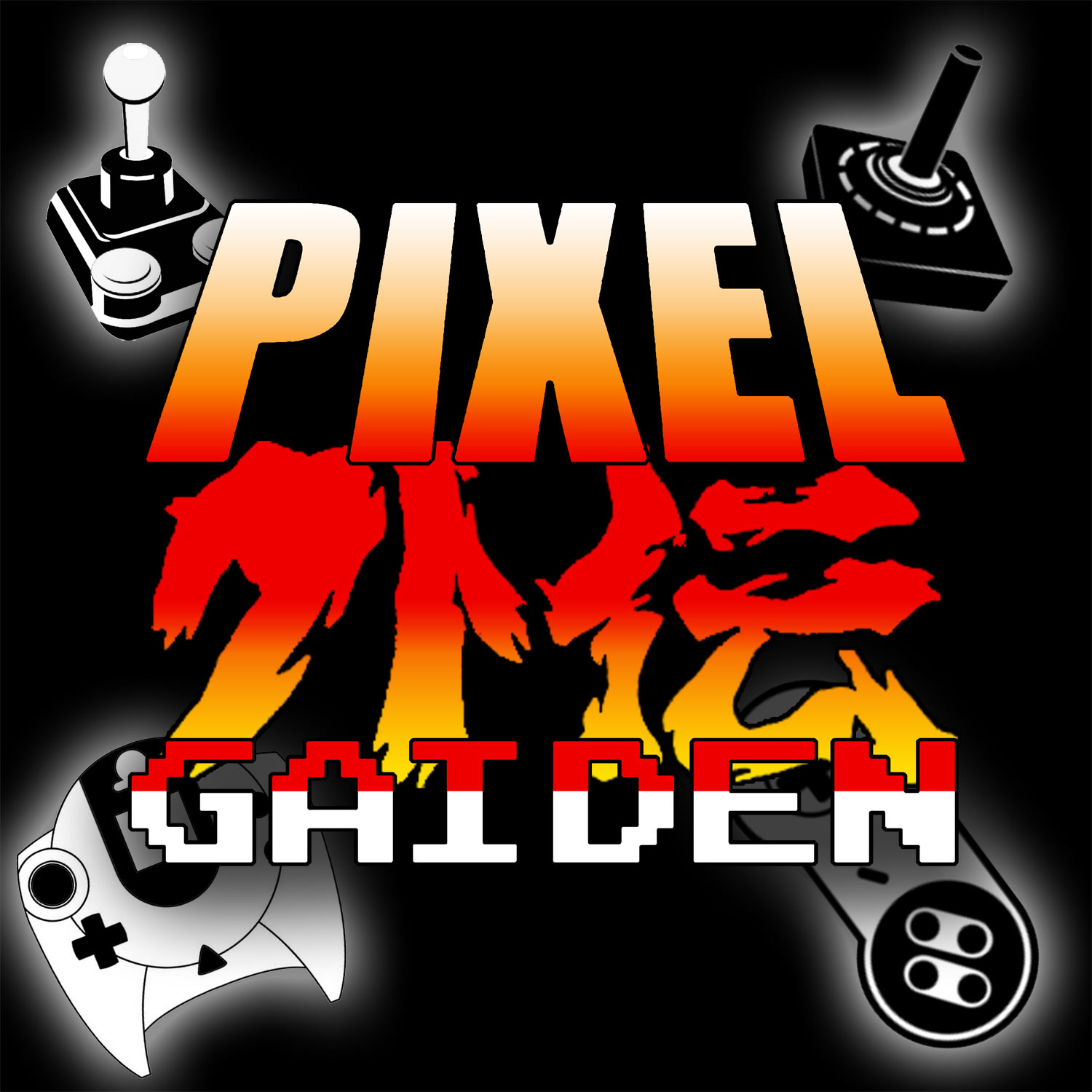 We're back for Episode 44

In this episode Cody and Eric catch up on the news and discuss "6 Good Zombie Games". 
We are doing news for the first monthly episode and then "catching up" later in the month.
Episode Guide
---------------
Quick Questions 3:14
Patreon 15:44
News 27.16
Tea Time With Tim - Lucky Dip! 1:28:26
Eric's Take - BMC64 1:49:36
6 Good Games - Zombies! 1:56:29
News -   
(Cody) Scott Pilgrim is back! 
https://www.play-asia.com/blog/2020/09/11/scott-pilgrim-vs-the-world-the-game-returns-as-a-complete-edition/?ref=email&?ref=email&sc_src=email_876282&sc_lid=55654326&sc_uid=hCFWtFjVHd&sc_llid=39506&sc_customer=6a9ff4c898e4b71adc5a36b67d999e0a&utm_campaign=2020_09_11_Playasia_Newsletter&utm_medium=email&utm_source=Newsletter 
(Eric) Retrotink Mini now available – no kickstarter – just available!!! Low cost alternative to modern upscalers - https://www.retrotink.com/post/2x-minis-in-stock 
(Cody) A Pig Quest - This upcoming C64 game looks so damn awesome! 
http://www.indieretronews.com/2020/09/a-pig-quest-this-upcoming-c64-game.html#more 
(Eric) Vegetables Deluxe now out on Amiga platform: http://www.indieretronews.com/2020/10/vegetables-deluxe-fabulous-c64-match-3.html 
Magica for the Amiga (A game by Juan Martinez (CPC) and converted by Andy Noble - http://andynoble.co.uk/?LMCL=krfr5o 
(Worth a back ref mention for Episode 25 with Juan's Interview) 
(Cody) Commodore4Ever Shurikan  and Q36 Rapid Fire Modulator 
https://commodore4ever.net/collections/new-products/products/shuriken-rf-modulator 
https://commodore4ever.net/collections/new-products/products/q36-rapid-fire-modulator 
(Tim) - ZetaWing by Sarah Jane Avory – C64 MEGA SHMUP 
(Cody) Whale whale whale 
https://www.pushsquare.com/news/2020/08/bizarre_ps_store_game_for_ps5_ps4_testing_accidentally_published 
(Eric) - ZX Spectrum museum now open in Portugal  – Load ZX Spectrum - https://loadzx.com/en/ 
(Cody) Rocket League goes free to play! https://www.nintendo.com/games/detail/rocket-league-switch/ 
(Tim) - Commodore, Atari, Spectrum PSU's by KeeLog.com 
Commodore Amiga, C64, VIC20, C128 also dual C64 / 1541-II PSU (also powers CD32) with LED Display showing power and voltages. Also do a new PSU for the Speccy Plus 2A and Plus3 with the round din connector and a new Arari XL/XE SPU 
https://www.keelog.com/c64-fdd-dual-psu-oled-digital-black-us-replacement-commodore-64-fdd-1541-ii-power-supply-us-plug/ 
(Cody) USA Zombie Apocalypse for Vectrex! http://www.ar-vectrex.com/ 
(Eric) - Super Tilt Bro – NES Smash Bros style game with built in wifi chip in cart - https://www.pcgamesn.com/smash-bros-8-bit 
(Cody) - Amiga Mini? - https://www.facebook.com/THEC64andMoreByRetroGamesLtd/posts/2425340997771127 
(Eric) – Upcoming Evercade cartridge - https://www.evercade.co.uk/indie-heroes-collection-1-an-overview/    
Also Piko Interactive Collection 2 https://www.evercade.co.uk/piko-interactive-collection-2-cartridge/ 
Includes a 3D soccer game 
(Cody) 48k RAM - https://twitter.com/canyoupetthedog?lang=en 
Please give us a review on Apple Podcasts!
Thanks for listening!
You can always reach us at podcast@pixelgaiden.com. Send us an email if we missed anything in the show notes you need. You can now support us on Patreon. 
Thank you to Tim Drew, Henrik Ladefoged, Jim Tessier, Roy Fielding, Garry Heather, Matthew Ackerman, Josh Malone, Daniel James, 10MARC, Eric Sandgren, David Motowylak, Team Gray All The Way, Maciej Sosnowski, Paradroyd, RAM OK ROM OK, CityXen and Dustin Newell for making this show possible through their generous donation to the show.