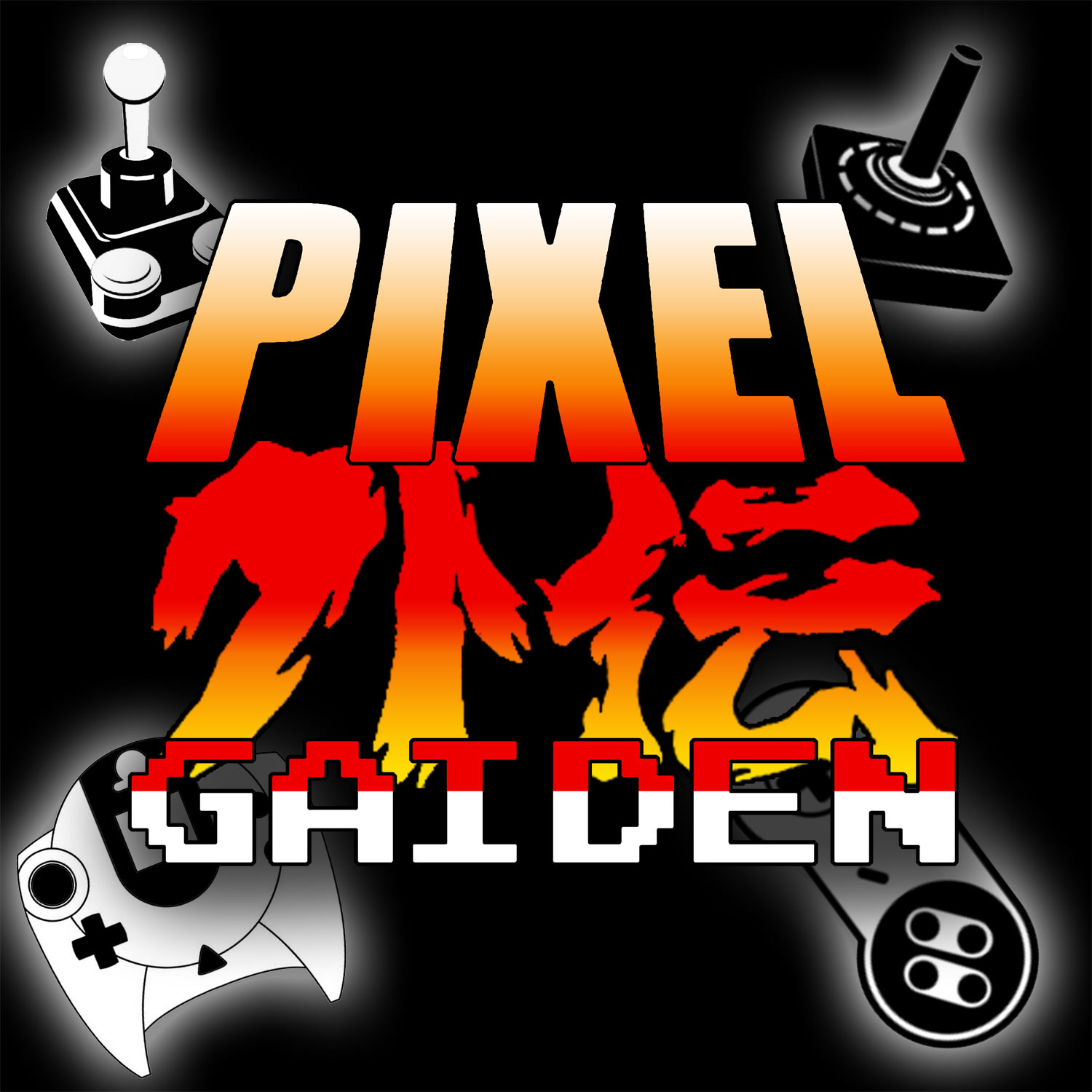 We're back for Episode 50

In this episode Cody and Eric catch up on the news and discuss "6 Good "Ninja" Games". 
We are doing news for the first monthly episode and then "catching up" later in the month.
Episode Guide
---------------
Quick Questions 3:41
Patreon 14:26
News 26:24
Eric's Take - 8BitDo Arcade Stick First Look  1:24:24
Tea Time With Tim - Neo Geo 1:40:21
6 Good Games - "Ninja!"  2:04:10
Package Opening 2:47:26
News -   
(Cody) https://www.destructoid.com/stories/bloodstained-ritual-of-the-night-s-classic-mode-brings-retro-castlevania-action-january-14-616397.phtml 
 (Cody) Fire Emblem Shadow Dragon on Switch 
(Eric) Nox Archaist – The long-waited Apple II RPG has been launched! https://vintageisthenewold.com/nox-archaist-the-long-waited-apple-ii-rpg-has-been-launched/ 
(Cody) Deepstone Catacomb for the 2600 https://atariage.com/store/index.php?l=product_detail&p=1229 
(Cody) Outrage CRT file updated for EasyFlash  - Chiller 2 
(Eric) Install Retroarch on XBOX One or XBOX Series S or X - https://www.howtogeek.com/703144/how-to-install-the-retroarch-emulator-on-xbox-series-x-or-s/ 
(Cody) From Below - A great Tetris style game as the 1st game release for the Nintendo Vs. System in 30 years   http://www.indieretronews.com/2020/12/from-below-great-tetris-style-game-as.html 
(Cody) Indie Retronews C64 Games of the year. MW Ultra – Budget Game= Zeta Wing  Genius=Felix 
http://www.indieretronews.com/2021/01/the-indie-retro-news-c64-game-awards.html 
RGN – 5-MW Ultra  4-Shadow over Hawksmill 3- Millie Molly 2-Fix it Felix 1-ZetaWing  
(Eric) Super Mario for the Intellivision? What the fudge?! - https://popcultureretrorama.com/2021/01/03/its-super-mario-bros-for-the-intellivision-wait-what/ 
(Cody) Super Nintendo World video – USA announced 
(Cody) New Switch Online Games – DK Country3 , Super Valis4 , Hey Punk! Are you tough enough? , The Ignition factor   and NES Nightshade    also Wingspan announced,  
(Eric) Overthrown - A new game for the VIC-20 with a GTA vibe - https://vintageisthenewold.com/overthrown-a-new-for-the-vic-20-with-a-gta-vibe/ 
(Cody) KFC Console 
https://landing.coolermaster.com/kfconsole/ 
(Cody) New Arcade 1up Includes Killer Instinct 1 & 2, Battletoads and Battletoads & Double Dragon 
https://www.destructoid.com/stories/konami-s-x-men-and-rare-s-killer-instinct-headline-the-next-batch-of-arcade1up-cabinets-616445.phtml 
(Cody) Return to Castle Monkeyball 
 https://www.destructoid.com/stories/return-to-castle-monkey-ball-is-a-fan-game-i-didn-t-know-i-needed-616456.phtml 
 (Eric) Magic Castle - check out Magic Castle, a PS1 game that just got finished & released 23 years later. http://netyaroze-europe.com/Media/Magic-Castle 
(Cody) Evercade Codemasters Collection 
https://www.evercade.co.uk/cartridges/ 
(Cody) Sony Confirms 3 movies and 7 TV Shows – Uncharted and  
(Cody) Aleste Collection contains new Alest 3 on Game Gear 
(Cody) Random: Cheap Clones Of NES LEGO Set Feature Duck Hunt, Contra, And Super Mario Bros 
https://www.nintendolife.com/news/2021/01/random_cheap_clones_of_nes_lego_set_feature_duck_hunt_contra_and_super_mario_bros 
(Cody) Nintendo e-shop 1.99 rule says death squared SMG Studios. 
https://www.nintendolife.com/news/2021/01/switch_eshop_game_prices_can_no_longer_be_below_usd1_99_says_death_squared_dev 
(Cody) Hot Shot racing to get switch physical 
(Cody) Simpsons bug squad found DC 
https://www.gamesradar.com/check-out-the-simpsons-bug-squad-a-dreamcast-game-that-was-never-made/ 
(Cody) Mega65 and N-Go computers are shipping!  Also Atari VCS. 
https://vintageisthenewold.com/you-can-purchase-the-zx-spectrum-next-n-go-board-now/ 
Spectrum NEXT Titles Released! 
The NEXT War (tower defense)  Deltas Shadow   
https://lpotamianos.itch.io/the-next-war 
Rusty Pixel releases physical and digital 
https://www.rustypixels.uk/?post_type=product 
Please give us a review on Apple Podcasts!
Thanks for listening!
You can always reach us at podcast@pixelgaiden.com. Send us an email if we missed anything in the show notes you need. You can now support us on Patreon. 
Thank you to Tim Drew, Henrik Ladefoged, Jim Tessier, Roy Fielding, Garry Heather, Matthew Ackerman, Josh Malone, Daniel James, 10MARC, Eric Sandgren, David Motowylak, Team Gray All The Way, Maciej Sosnowski, Paradroyd, RAM OK ROM OK, Mitsoyama, David Vincent, and Dustin Newell for making this show possible through their generous donation to the show.