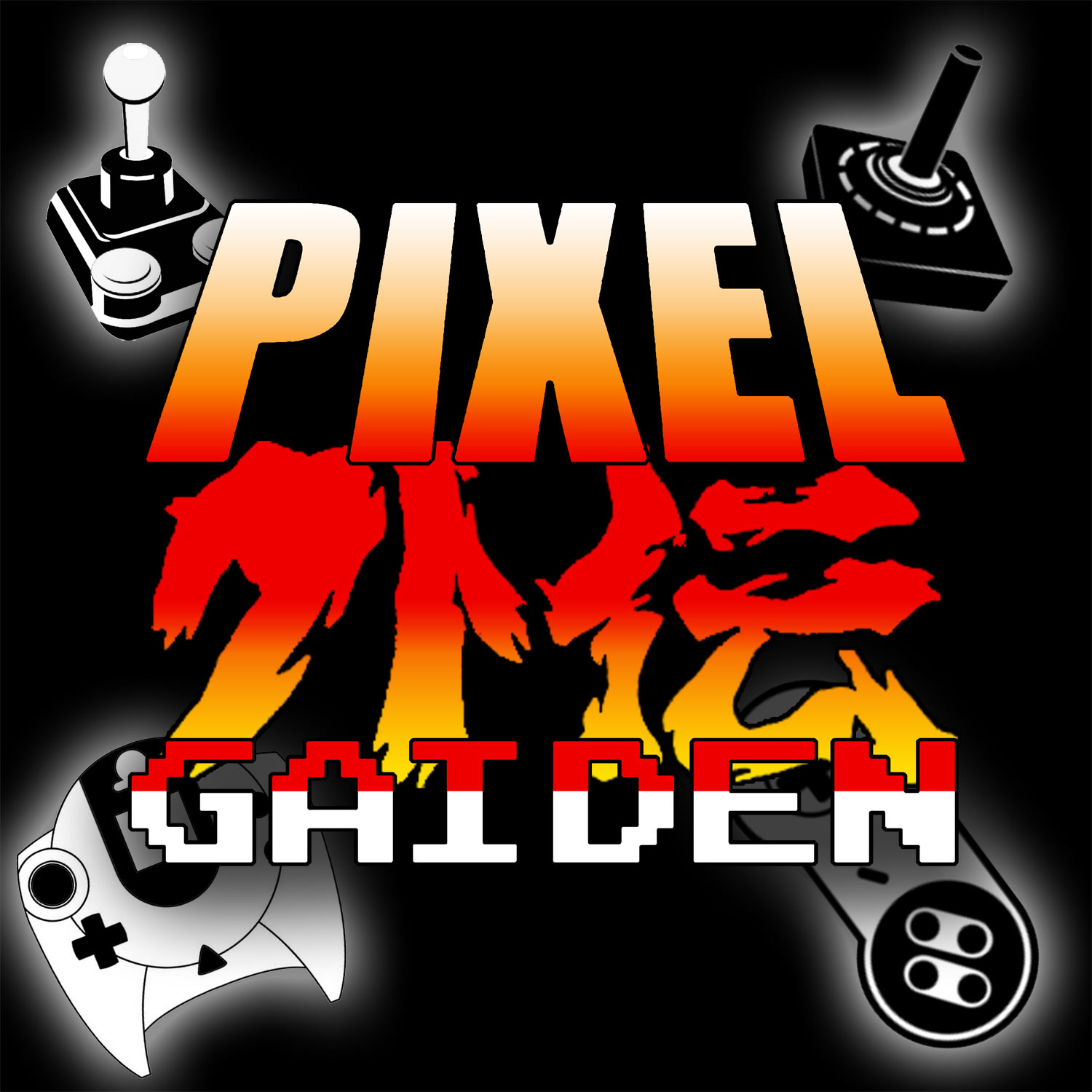 We're back for Episode 80!

In this episode Cody and Eric catch up on the news + 6 Good Chibi-Style Games.
We are doing news for the first monthly episode and then "catching up" later in the month.
Episode Guide
---------------
5:22 Quick Questions 
18:15 Patreon
27:31 News
1:16:50 Eric's Take - Catching Up With The MiSTer
1:33:26 6 Good Chibi-Style Games
NEWS
--------
(Cody) http://www.indieretronews.com/2022/04/return-to-monkey-island-long-awaited.html 
(Eric) - From Pajaco6502 on Discord - https://github.com/TobyLobster/StarshipCommand2022 - 2022 update to Starship Command. Awesome! 
(Cody) http://www.indieretronews.com/2022/03/rubinho-cucaracha-another-fab-release.html 
(Cody) News of the Weird! 
https://retrododo.com/coca-cola-launches-pixel-flavoured-soft-drink/ 
 https://www.nintendolife.com/news/2022/03/random-zelda-breath-of-the-wild-player-spends-10-hours-reuniting-four-beedles 
https://www.destructoid.com/car-thieves-game-boy-uk-hacking-crime/ 
(Eric) - 90s racer coming to Switch and other platforms – Slipstream - https://www.nintendo.com/store/products/slipstream-switch/ (Released TODAY) 9.99 
(Tim) Hot off the press in the last day or so! Stephen Jones of Checkmate Amiga case fame has shown prototypes of two new IPS displays that look like the 1084 monitor. There is a 19 and 17" version and it also has a unique "Pod" system at the rear of the monitors so you can plug in different video port options (including SCART Cody!) and integrate the D10Nano Mister or a RiPi directly in to the monitor for an all in one. Kickstarter coming soon: 
https://checkmate1500plus.com/Newsroom.aspx?id=401 
Checkmate Displays 1089s and 1087s run through before Kickstarter launch 
(Cody) https://www.nintendolife.com/news/2022/04/city-connection-announces-multiple-saturn-tribute-x-taito-releases-for-nintendo-switch-eshop 
(Eric) WrsetleQuest coming this summer – Wrestling RPG! - https://gamerant.com/wrestle-quest-pro-rpg/ 
(Cody) https://www.nintendolife.com/news/2022/04/defend-the-rook-is-a-roguelike-tower-defense-that-takes-its-moves-from-chess 
(Tim) Announced in mid-March by Atari and out now, Tempest 4000 created by Jeff Minter and Giles for the Nintendo Switch. This is very much the child of TxK on the PSVita. Updated visuals and sound track along with 100 levels and three modes of play. 
https://www.nintendo.com/store/products/tempest-4000-switch/ 
(Eric) - Solid article explaining why FPGA is a great choice for vintage consoles and computers over software emulation: https://www.howtogeek.com/783770/why-fpgas-are-amazing-for-retro-gaming-emulation/ 
(Eric) RodMän Jr+ advanced version - A charming C64 game as a Reset64 4KB Craptastic game competition entry! 
http://www.indieretronews.com/2022/04/rodman-jr-advanced-version-charming-c64.html#more 
(Cody) https://www.nintendolife.com/news/2022/04/looks-like-nintendo-has-been-reprinting-3ds-retail-games-for-a-final-hurrah 
(Cody) https://www.nintendolife.com/news/2022/04/mario-golf-is-being-added-to-switch-onlines-expansion-pack-next-week 
Also, MK8 DLC  + Kirby + Mario Golf on N64 Season Pass. 
(Eric) - Astebros Interview – A New Game for the Sega Genesis / Mega Drive – sequel to Demons of Asteborg but instead of Action platformer this will be an action rogue-lite.  
https://www.retrorgb.com/astebros-interview-a-new-game-for-the-sega-genesis-mega-drive.html 
(Eric) - Knights & Slimes - An in dev Arcade platformer for the C64 by Monte Boyd looks better than ever in this new tweet update - http://www.indieretronews.com/2022/04/knights-slimes-in-dev-arcade-platformer.html#more 
Please give us a review on Apple Podcasts!
Thanks for listening!
You can always reach us at podcast@pixelgaiden.com. Send us an email if we missed anything in the show notes you need. You can now support us on Patreon. 
Thank you to Henrik Ladefoged, Roy Fielding, Garry Heather, Matthew Ackerman, Josh Malone, Daniel James, 10MARC, Eric Sandgren, David Motowylak, Team Gray All The Way, Maciej Sosnowski, Paradroyd, RAM OK ROM OK, Mitsoyama, David Vincent, Ant Stiller, CityXen, Hermski, VaderGB, Mr. Toast, Jason Holland, Mark Scott, AmiWest, John "Boat Of Car" Shawler and Dustin Newell for making this show possible through their generous donation to the show.

Support our sponsor Retro Rewind for all of your Commodore needs! Use our page at https://retrorewind.ca/pixelgaiden and our discount code PG10 for 10% off any order!