Episodes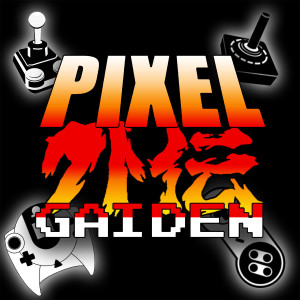 Sunday Jan 15, 2023
Sunday Jan 15, 2023
We're back for Episode 98!

In this episode Cody and Eric catch up on the news +  6 Good Cooking Games!
We are doing news for the first monthly episode and then "catching up" later in the month.
Episode Guide
----------------
8:57 - Quick Questions
22:01 - Patreon Song
33:56 - News
1:19:58 - Tea Time With Tim - MSX Retro Cast
1:32:26 - Cody's Corner - Genesis Shooters Part 3
2:11:00 - 6 Good Cooking Games
News -    
Cody – 2D Duke Nukem 4Ever game prototype found and released. https://www.indieretronews.com/2022/12/duke-nukem-4ever-prototype-build-for.html#more 
Tim – Reset 64 new edition has landed over the holiday season. Available from their itch.io website in PDF form. Another brilliant edition covering games on the C64 from the latter part of 2022, the results of the 2022 Craptastic competition. There is also a section dedicated to Oliver Frey the amazing artists from Zzap64, Crash and many other games artwork. Of course featuring another amazing Ant Stiller produced cover page artwork. It's a free download but you can always throw them a few bucks for their hard work.  
https://reset64-magazine.itch.io/reset64-15 
Cody – Super Nintendo World Opens Next Month! https://www.nintendolife.com/news/2023/01/heres-a-sneak-peak-inside-super-nintendo-world-at-universal-hollywood 
Eric - Scorch - A Scorched Earth clone gets a New Year release for the Atari XL/XE 
https://www.indieretronews.com/2023/01/scorch-scorched-earth-clone-gets-new.html 
Cody – New Atari Console releases, again, again   https://retrododo.com/atari-my-arcade/ 
Tim – New ZX Spectrum and Amstrad CPC game - Ramiro the vampire: in the Mystery of the Papyrus.  
New from the Mojon Twins, downloadable at their itch.io site. New puzzle platform adventre for the 64k Amstrad CPC. 
https://mojontwins.itch.io/ramiro-el-vampiro-iv 
Cody – Sports Story Releases on th Switch...poorly https://www.nintendolife.com/news/2023/01/sports-story-version-1-0-3-is-now-available-heres-the-full-patch-notes 
Eric - The GB Interceptor Lets You Stream Gameplay From An Unmodified Game Boy 
https://www.nintendolife.com/news/2022/12/random-the-gb-interceptor-lets-you-stream-gameplay-from-an-unmodified-game-boy 
Cody – Gran Turismo the Movie?  https://retrododo.com/sony-gran-turismo-ces-2023/ 
Eric - Crunchyroll Is Making A Video Game For The Game Boy Color - 
 https://www.nintendolife.com/news/2022/11/surprise-crunchyroll-is-making-a-video-game-for-the-game-boy-color 
Cody – Akka Arh https://www.nintendolife.com/news/2023/01/ataris-once-lost-shmup-akka-arrh-makes-dazzling-return-in-new-screenshots 
Eric – Pico-8 Manic Miner - https://minionsoft.itch.io/manic-miner 
Please give us a review on Apple Podcasts!
Thanks for listening!
You can always reach us at podcast@pixelgaiden.com. Send us an email if we missed anything in the show notes you need. You can now support us on Patreon. 
Thank you to Henrik Ladefoged, Roy Fielding, Matthew Ackerman, Josh Malone, Daniel James, 10MARC, Eric Sandgren, Brian Arsenault, Retro Gamer Nation, Maciej Sosnowski, Paradroyd, RAM OK ROM OK, Mitsoyama, David Vincent, Ant Stiller, Mr. Toast, Jason Holland, Mark Scott, Vicky Lamburn, Mark Richardson, Scott Partelow, Paul Jacobson, and Adam from Commodore Chronicles for making this show possible through their generous donation to the show.

Support our sponsor Retro Rewind for all of your Commodore needs! Use our page at https://retrorewind.ca/pixelgaiden and our discount code PG10 for 10%